Our Mission
We are a community of Christians seeking an intimacy with God.
We want to hear the words of Jesus and put them into practice in our everyday lives.
Our aim is to bring the liberating truth of the good news of Jesus Christ to those around us.
You
Visiting the region?
Have a holiday home here?
Live here all year round?
Attend church regularly in the UK or elsewhere and looking for a "secondary" spiritual home?
Exploring church while you have time away from other pressures?

Us
Young families, retirees, those in between.
New in the faith, mature, seeking.
English-speaking, French-speaking.
Tea-drinkers, coffee-drinkers.
Lovers of French wine, teetotal.
Contemporary worship songs, hymns.
God's love is what we have in common
Him
Jesus: the centre of our faith.
God's love, demonstrated in the cross of Jesus and in his resurrection.
He has set us free.
He transforms lives.
Through his Spirit he touches our hearts.
He wants to touch yours, too.
Our Beliefs
Riverchurch aims to understand the needs of our generation and meet together in a meaningful, relevant, contemporary and fresh way. It is our vision to see God's kingdom grow and be established like a river that brings and sustains new life.
In line with the Evangelical Alliance's Basis of Faith
Loving God. Loving People.
Moray - Pastor
Before moving to France in 1998, Moray was for ten years full-time leader of an Ichthus Christian Fellowship congregation in Carshalton, London. He trained at Moorlands College, Christchurch, Dorset from 1986-89.
Moray and Ann were part of the leadership of a large French church for their first 17 years in Pyrénées-Orientales - Moray as associate pastor. He has a strong desire to see people in the region transformed by the Lord Jesus. His giftings in teaching, preaching and admin – as well as being bilingual in French – means that he is able to lead Riverchurch on in its outreach to both English- and French-speakers.
---
Ann - Treasurer
Ann served as a leader alongside Moray in both their previous churches. She had particular responsibilities for worship and the children's work. She began helping with the worship at Riverchurch several years ago, while still part of the team at a local French-speaking church, and now heads up our worship team. Ann has a TEFL qualification and teaches English to French and Spanish students of all ages.
---
Doug
Doug originally came to France in 1991, taking early retirement from the Fire Service, to plant churches (setting fires, rather than putting them out!) He was joint leader of a French-speaking house church and also undertook ministry training during this time. When the house church merged with a larger, local congregation, he and Erika became part of the leadership team there. Between 2000 and 2015, they were again resident in the UK and Doug served on the leadership team in a local non-denominational church. They returned to France permanently in February 2015 to join the team at Riverchurch.
Erika
Sent out by their church in Battle, East Sussex, Erika helped grow the house church that they planted here to over 40 members and then continued as a leader in the large French church that they merged with. When she and Doug returned to the UK in 2000 to look after elderly parents, Erika's spiritual desire was still for the people of this region and they kept up relationships with the churches here.. Both are bilingual in English and French.
---
Peter - Secretary
Peter is originally from Belfast in Northern Ireland. He was raised in the Church of Ireland and was a Sunday school teacher before joining the Royal Air Force Regiment in 1969.
---
Sue
Peter and Sue have travelled widely and now enjoy retirement in France where they have been members of Riverchurch since 2007. Sue joined the leadership team in 2016.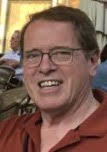 Philip
After having lived and worked in the UK, Holland, Belgium and Germany, Philip and his family arrived in France in 1993. Philip came to faith quite late in life, and became part of the Riverchurch Leadership Team in 2020.
Want to worship with us?
We gather for Sunday celebrations at Église Saint Vincent de Paul, 24 Avenue de Gérone, Perpignan.
Sunday services begin at 10:45am with refreshments served from 10:30am.
We warmly welcome everyone from all nationalities and denominations as we encourage and inspire a community of Christians across the region.
---
Let Us Know You're Coming!